The information you provide is used in accordance with our Data Collection and Use policy. By subscribing, you agree to your information being used in accordance with that policy.
Today, on the International Day of Education, we celebrate the men and women who work tirelessly, in the classroom and outside it, to build the next generation of leaders.
Read More »
In September 2019, Ghana began to implement the pre-tertiary standards-based curriculum, a curriculum system implemented by many developed countries across the world. A unique characteristic of
Read More »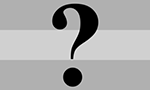 Ghana
Last Updated:

Loading...
Stay informed on new developments
Dr Prince Hamid Armah is one of the legislators in Ghana's eighth parliament, representing Kwesimintsim constituency in the Western Region. He holds a PhD degree in Mathematics Education from the University of Aberdeen, UK with specialization in Curriculum, Pedagogy and Education Policy, an M.Ed in Mathematics from the University of Education, Winneba in Ghana and a B.Ed (Hons) in Mathematics from the same university. His scholarship centres around intersection of education policy and practice, focusing on inequities in students' educational outcomes and the policies and practices that shape those outcomes.
Controversial Textbook Publication
Your views are important and as your local Member of Parliament for Kwesimintsim Constituency, I am keen to understand what matters to you. Please visit our office to present what you think about any local or national issue.
Opposite the New EKMA building,
Near Shell Filling Station,
Racecourse – Kwesimintsim